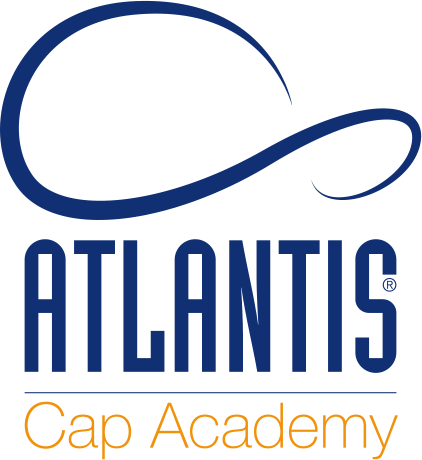 Learn all there is to know about sports caps.
In next to no time, you can become a product manager and marketing manager with all the tools of the trade you need to expand your business in the sports cap market. Or, if you're already a cap specialist, discover the constant updates.
This is what ATLANTIS Cap Academy has to offer. It's a school that's open to everyone and offers a complete programme. And best of all, it's free!
We offer individual and group courses at the Atlantis headquarters in San Donà di Piave (Venezia). We can also hold specific courses anywhere in Europe on request.
Ready? Set? Go!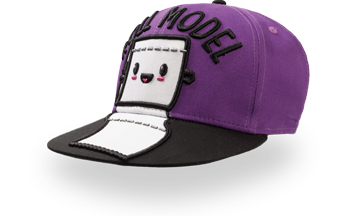 History, technology, design, innovation, distribution, comunication, sale. This is what we have extract from the cap.
ATLANTIS Cap Academy is a training facilty whose pool of MASTER Italia specialists and mangers offers a wide range of skills to anyone wanting to learn more about any aspect of the design, production and marketing of sports caps.
There's no mandatory course programme, rather a series of flexible courses you choose based on your interests, in order to reach new goals. For example, you might want to improve your design and customisation skills to create your own models, or a more solid base for your sales team.
At the end of each course, all students receive a participation certificate, in which Atlantis – as sector leader – certifies the course completed and skills acquired.
---
TAILOR-MADE TRAINING
Personalised course tailor-made to your needs
Personalised courses
Cut and assembled to fit you
We can create a course just for you, taking a closer look at one or more modules according to your needs, or combining any number of topics. Each student receives the information they need, with no time wasted nor repeating things they already know. Simply contact Atlantis management directly and we'll create a course based specifically on what you want to learn.
If this is what you need, Atlantis can even organise a course (complete or personalised) for a single student. Nothing is impossible: just ask and we'll do our utmost to provide you with the course you want.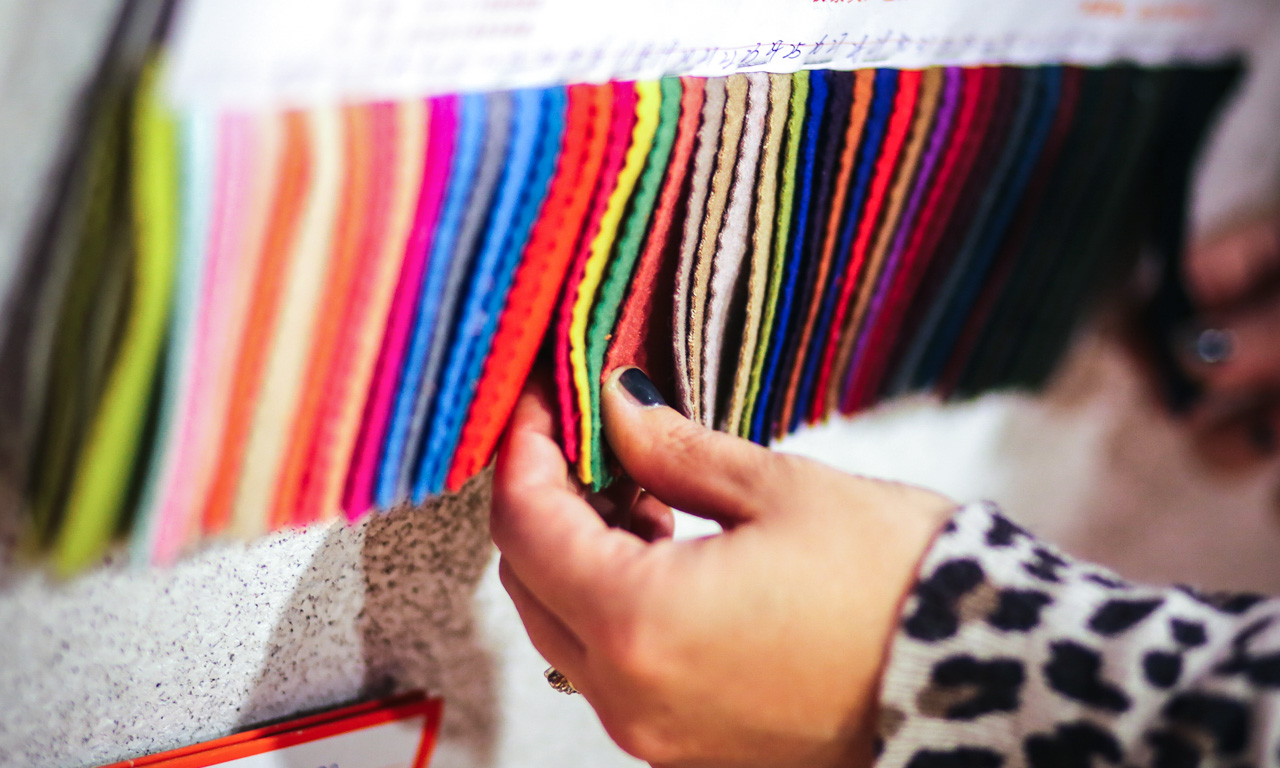 ---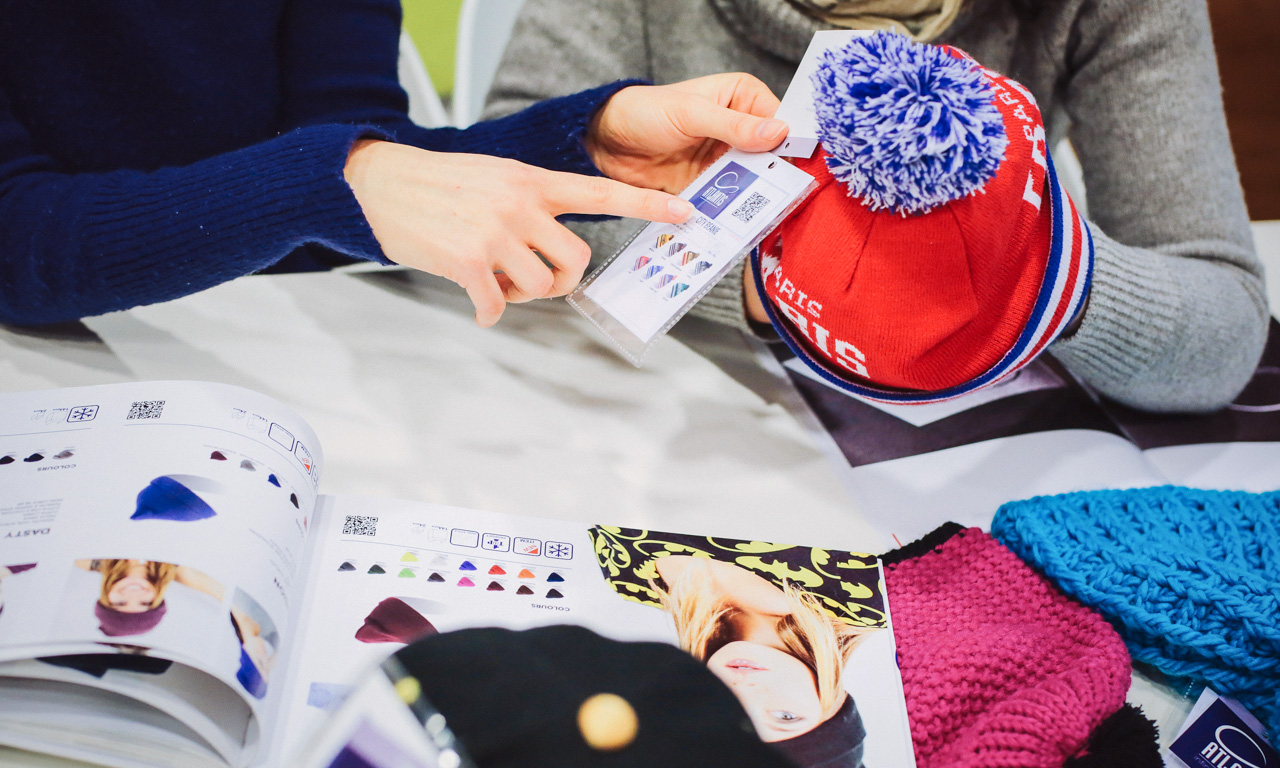 We'll even come to your offices.
Wherever you are, that's where our Cap Academy is
Every course,that takes place in our headquarter in San Donà di Piave (Venezia),is completely free. Atlantis also offers the opportunity of receiving a 'private lesson' in the client's office –with full or specific teaching programmes anywhere in Europe.
The lessons can be organized for specific events (such as fairs) or directly in the requesting companies. We guarantee the absolute flexibility that distinguishes our Cap Academy philosophy.
---
THE COURSES
Our course modules
Production Europe
Description of the course module – Following a brief review of the history of hat manufacturing processes, we take a closer look at how hats are manufactured today. We analyse the processes, from the selection of fabrics and other materials, to shapes and the many finishing options. The course provides an absolutely complete view of all the manufacturing and personalisation options.
selection of fabrics, threads, rubber and other materials
composition: panels, visor, glasses, closures
stitching, flat and 3D embroidery, printing, applications
characteristics and values of the various types of finished products
how to recognise the quality of a cap based on the materials and techniques used
sector certifications
Production Far East
Description of the course module – Our clients are very interested in the manufacturing options offered by new manufacturing centres in the Far East. We've often been asked for more information from people wanting a complete review of the know-how and techniques of the future. That's why we have created this module, separate from the previous one, focusing on the many customisation options currently available.
main manufacturing differences between Europe and the Far East
shape and finishing customisation methods
customisation methods for stock products
strategic advantages
Marketing
Description of the course module – In this course, we examine every aspect of product marketing: the services that need to be developed in order to serve our customers better than our competitors, positioning compared to other brands, the latest sales and interactive systems (including new media). We take a complete look at how to present ourselves to the market, while taking their differences into consideration.
Plus, we present the revolutionary characteristics of the ATS – Atlantis Tracking System, which lets customers follow their product's creation and shipping in real time, right from their reserved area on the Atlantis website.
how to propose a winning product
the rising importance of the service range on offer (logistics, technological, etc.)
analysis of major global markets
case histories of Atlantis's experience
ATS (Atlantis Tracking System
ADS
Atlantis Design Software
Description of the course module – Theory and practice of cap creation using ADS – ATLANTIS Design Software: software available on our website that makes you a perfect designer. View your idea, choose its shape and fabrics, colors and custom touches. With ADS, cap design is easy and fun. Once you have created your design on screen, save it in your reserved area. You can go back to it any time to make changes, view it in 3D or download it in pdf format. Once you've finalized your design, simply enter the quantity you want and we'll let you know the unit and total cost, as well as when you can expect delivery, anywhere in the world.
theory of ATLANTIS Design Software
workshop with practical exercises on the computer, assisted by company technicians and experts
Creativity
Description of the course module – More than manufacturing techniques and technologies, services and marketing strategies, caps are fashion items. They deserve a theoretical analysis of styles, colour and materials pairings, and a quest for new creative ideas. Illustrated by cases from Atlantis's experience, we offer a complete review of cap aesthetics : which is, the key element in creating a successful item.
shape, colour, composition
the sports cap as an emerging accessory
company case history/li>
a look at the latest market trends
---
Know everything
not to lose any news
Access the VIMEO Atlantis channel now to see the training videos created ad hoc.
---
HOSPITALITY
In our home, like a true friend
An elegant Country House and you will be our guest
The partecipants on our courses will be our guests at 'La Casa dei Racconti', a beautiful early 19th-century farmhouse – now completely renovated – surrounded by the breathtaking Venetian countryside. The house boasts elegant rooms, a restaurant, a hall for parties and conferences, a swimming pool with Solarium, a park/garden and a little wood.

From 'La CASA dei Racconti' you can easily reach Venice, Treviso and many other cities and Venetian tourist destinations.